Rawlings BBCOR bats are among the most widely recognized bats among high school baseball players. The company offers some of the most top-quality BBCOR bats each year. And every year, a number of championship finalist teams are seen wielding Rawlings bats which has only added to their popularity year after year.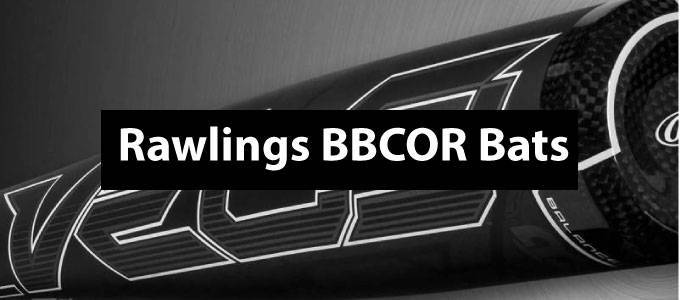 Image from: Rawlings.com
Despite stiff competition from other baseball giants, Rawlings has been making steady encroachments into the baseball market and this has been possible only because the company's offerings are irresistible in terms of their sheer quality. The use of 5150 alloy material in the construction of its BBCOR bats is a trademark of Rawlings' bats.
This specific alloy material is very high-grade and offers a lot of trampoline effect. It is no surprise then that Rawlings is usually placed among the top BBCOR bat manufacturers the world over.
You can see summary of content here
Introduce about Rawlings brand
Rawlings is one of the oldest manufactures of baseball equipment. The company has spearheaded many revolutions in the design of BBCOR bats, especially when it comes to alloy-made bats.
Over the years, Rawlings had specialized in producing the best alloy BBCOR bats with a unique design. Most Rawlings BBCOR bats are made from a special alloy material and have an end-cap to enable players a better balance over their swinging.
The company revolutionized the standards of BBCOR bats back in 2009 when it ushered in its special alloy-made bats. In this way, Rawlings has been among the leading innovators when it comes to BBCOR bats and the baseball world at large.
Rawlings BBCOR Bats Pros and Cons
Pros
Rawlings offers a wide range of BBCOR bats. Some of these are perfectly balanced while others come with an end-loaded design. If you are looking for balanced swinging and power hitting, one of the balanced Rawlings bats such as the Velo bat is one of the best options.
Rawlings designs even its balanced bat with an end cap which greatly aids in letting you swing the bat with the right momentum and enhanced speed. Another major advantage of using a Rawlings BBCOR bat is that Rawlings makes all its BBCOR bats from the 5150 alloy material.
This material is coveted as one of the best manufacturing materials all over the baseball industry. The 5150 alloy gives you a barrel that has a wide sweet spot, a solid hitting barrel and a great trampoline effect that sends the baseball flying into the distance.
For power hitters who rely on the force of their hit for quality performance, Rawlings bats are the ideal deal. They are balanced, pack a solid punch of power in their barrel and when wielded by a powerful players, these bats outshine most other bats on the plate. You may need to go through a bit of test-hitting with a Rawlings BBCOR bat but once you get the hang of it, your hitting will be the envy of most other players in the game.
Cons
Since the BBCOR bats constructed by Rawlings have an alloy construction, they tend to offer a little sting on the handle if you hit off the sweet spot. For players who are in early practicing stage, this can be a little bothersome.
Another oft-noted problem with these bats is that although they are fairly durable and can weather rough use, they may lose some of their shine after some time. In some cases, the bats have had their paints chipped before long.
If you care too much for the looks of your bat, this can be a problem although if you are concerned entirely with the performance of the bat, this shouldn't matter much.
Another notable feature of this bats is that they carry a stiff handle. For power hitters who rely on their prowess, this is a positive feature since it gives them the incentive to pour all their strength into the hit. However, if you rely on the whipping effect of a bat to hit farther, a stiff handle is a disadvantage.
What are Customers to say About This?
Most customers rave about the quality and performance of BBCOR bats by Rawlings. The pre-eminent feature which customers usually laud is the extremely well-balanced design of Rawlings bats and the fact that when hit right, these bats are able to hit the baseball into great distances.
These bats are particularly popular among high school and collegiate players who tend to perform very well using them. It is no wonder that many championship big-wigs over the years have been wielding Rawlings bats.
Another aspect of Rawlings BBCOR bats which attracts the praise of customers is that these bats come with a lot of pop which not only helps in better performance but also sound good when a player hits the ball with the sweet spot.
Where to Buy It?
Rawlings bats are available directly from the company as well as from a number of other retailers and sources. The official website of the company offers the latest BBCOR bats from Rawlings and delivers these bats right at your doorstep in no time.
You can be able to purchase these bats off your local retailers but be sure to confirm their condition before making the purchase.
Conclusion
A large number of baseball manufacturers offer BBCOR bats today. However, Rawlings is unique among them in that the company has made a name for itself in constructing alloy-made, highly-balanced and top-performing BBCOR bats.
The company has been consistent in the quality of its bats and consequently, every year a number of leading collegiate players are seen wielding Rawlings BBCOR bats. If you are looking for top quality in an alloy-made power-hitting bat, choosing one of the Rawlings' bats is one of the best decisions you will make.
Other Brands Reviews on this Site