Combat BBCOR bats are a selection of some of the best BBCOR offerings on the market. The company markets a sizable range of BBCOR bats each year, and these bats are known for their excellent quality and solid performance.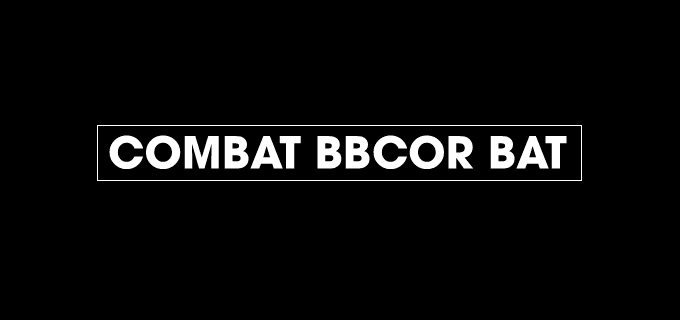 Combat is known for producing single-piece BBCOR baseball bats which are a great balance between a low price tag and decent quality. As a result, Combat bats are highly affordable at one hand and often figure in prominent baseball performances in important league matches.
You can see summary of content here
Introduce about combat brand
Combat is one of the most notable baseball companies especially when it comes to BBCOR bats. The company originally started out as a manufacturer of softball bats and in time, began producing some of the best baseball bats.
The company specializes in producing high-quality one-piece composite bats. Building on this strength, combat releases a rich range of BBCOR baseball bats many of which have been used in winning home runs in different leagues.
Combat BBCOR Bats Pros and Cons
Pros
One of the most prominent features of Combat BBCOR bats is that they could with a huge sweet spot. In many cases, these bats pack 20% to 40% larger sweet spot when compared to other bats.
Combat makes this possible by using highly sophisticated computer-directed molding technology which allows the company to design the barrel of its BBCOR baseball bats in minute detail. Another standout feature is the quality of the composite material which is used in the construction of Combat bats.
The quality of this material enables excellent on-field performance with bats such as Combat's MAXUM. Combat also equips most of its bats with top-quality grips which make them very smooth to handle when swinging on the field.
Constructed in a single-piece composite design, Combat handles allow power hitting for such players who can swing with a solid force. When compared with most other bats, Combat's bats are also unique in that they come with an exceptionally low price tag. So they are essentially a fine balance between good quality and affordability.
Cons
Although Combat has been offering multiple BBCOR bats each year for some time, the company's portfolio is still rather small compared to many other brands. This is a drawback since you have to choose from the small list of bats that Combat markets.
Another serious drawback of using a Combat BBCOR bat is that it has a one-piece composition. This perfectly suits a power hitter but for other players, this is a drawback because a one-piece construction doesn't offer the additional whipping effect when hitting a baseball. The one-piece construction also makes the handle of many Combat bats rather stiff to use.
Quick Review top 2 of Combat Models for 2020
MAXUM BBCOR is one of the best BBCOR offerings on the market for this year. Combat is leading its BBCOR range with this bat which comes with solid specifications and a promise of excellent performance. MAXUM bat packs a barrel with a sweet spot which is 20% to 40% larger than most of the competition.
The barrel of this bat is seamlessly constructed using Combat's precision technology which enables it to pack a solid hitting force. The barrel is 2 5/8 inches according to BBCOR regulations and comes with a perfectly balanced swing.
The balanced weight distribution of the barrel allows you to swing it with great confidence and accuracy. The bat has a one-piece construction which makes it ideal for power hitting. Combat has fitted up the handle of this bat with a premium quality lizard skin grip which makes it easy for you to firmly grasp it while hitting.
The grip also minimizes any feedback from the barrel. This bat is available in lengths ranging from 31" to 33" and corresponding weights ranging from 28 to 30 inches. Update: This bat is being replaced with the Combat Adult Fray (-3) Baseball Bat. Click the button below to view it.
The 2016 COMBAT VIGOR BBCOR bat is one of the best BBCOR baseball bats to have arrived this year. This bat comes with a fairly large sweet spot which Combat makes possible by using its Precision Molding and Seamless Construction technologies.
The bat comes with a solid one-piece design and is made from top-quality composite material. Despite its composite construction, this bat is priced significantly lower than its contemporary bats, so affordability is certainly one of its prominent features.
The barrel of the bat is single-walled so that when you hit the baseball with it, the barrel bends significantly and adds a great deal of trampoline effect to the power of the hit. As a result, you can hit farther on the field.
Combat has also included an Ultra-Premium lizard skin grip on the handle which ensures that you can wield this bat with powerful confidence and a strong grasp.
With a weight drop of -3, this bat is certainly one of the best bats of the year. The bat is available in lengths ranging from 30" to 34" and corresponding weights ranging from 27 ounces to 31 ounces. Update: New 2018 model out now. Click below.
Sale
Conclusion
Combat is a relatively recent entrant in the world of baseball bats. Still, the company has been able to make a great reputation in no time, and its BBCOR bats are popularly used by famous players in important league matches.
This has been possible for Combat simply because the company has tried not to compromise on its quality from day one. Combat bats may not be top-quality, but for the price tag they carry, they are nearly the best value for your buck.
Combat's bats are known for their consistent single-piece construction and players can rely on these bats for the performance they offer. As a good trade-off between price and performance, Combat bats are one of the best BBCOR options for any baseball player out there.
Other Brands Reviews on this Site
Last update on 2023-09-28 / Affiliate links / Images from Amazon Product Advertising API