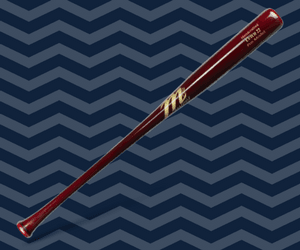 Cheap baseball bats sound like something to avoid when developing a career in playing baseball, as quality equipment is always a recommended thing. Yet, if you are a baseball player who has just started playing the game or thinking on getting a bat just for the sake of practicing or fun playing, it would be ideal to go for some cheap baseball bats. As there are many cheap bats available and you may get confused of which is the best value for the money – reviews like this one are the best for you.
So in this article, we have come up with the five best cheap baseball bats which would give you everything you asked for. It was not an easy task to come up with only five, but after a lot of research, we have decided on the basis of several important aspects that cheap bats can still fulfill. So, here we present to you five of the best cheap baseball bats you can buy to have a great baseball playing experience.
Best Cheap Baseball Bats
Easton is a pioneer when it comes to the manufacture of baseball bats. They have come up with a great discount bat with Easton S400 3 which is also certified by BBCOR.
It is a one piece baseball bat made of durable aluminum alloy which gives it great durability. It has an All-Sports Grip with a tapered handle which gives it great grip and steady hold. These features make it ideal for NCAA and high school baseball tournaments. It is the ideal cheap baseball bat for you to purchase if you are looking for something which can be used equally well by both a beginner who wants to start playing the game or if it is just a hobby.
The barrel diameter of the bat is 2-5/8 inches, and it has a drop weight of -3. All the features of the bat adhere to the legal requirements set by NCAA and NFHS. It gives the hitter a good sweet spot while keeping the swing light. It is the perfect combination to deliver a great performance any day. It also comes with a one year warranty.
Pros
BBCOR certified
Great sweet spot
-3 drop weight
Great durability
Made of durable aluminum alloy
Cons
It is not the ideal bat for contact hitting
The DeMarini 2016 NVS Vexxum is one of the most favored hybrid baseball bats available in the market. The fact that it's a cheap Demarini bat only adds to it.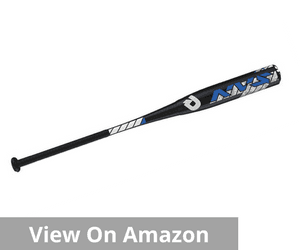 It provides the best-balanced swing for the price you pay. The two-piece hybrid discount bat gives top quality performance right from the beginning and does not require any break-in period. The 2016 version of the bat comes with some great upgrades such as a longer barrel for a better spot and some color ups. The two-piece bat has a composite handle (plastic) and a barrel made of aluminum alloy. The aluminum alloy consists of other materials which makes it stronger.
The barrel is designed to give a light swing. It is said that this version gives a lighter swing than the previous ones. It is certified by BBCOR and has a drop weight of -3 which is under the legal rules and regulations stated by NFHS and NCAA. It has a big D end cap which absorbs vibration and provides the sweet spot with more energy.
Pros
Big D end cap
Value for money
Balanced swing
Strong aluminum alloy
Cons
The two-piece bat would not provide great strength compared a one-piece bat
It is no surprise Easton has featured itself again in this list. They have a great product line of baseball bats which has made them a household name. Easton S500 3 is no different.
The inexpensive bat is a one-piece bat made of aluminum alloy. the drop weight of the bat is -3 which is great for you as it makes it usable in most of the tournaments. The 7050 Aircraft Alloy is perfect as it optimises the barrel flex and also improves the bat's swing speed. It has a 31/32 inch tapered handle to give you perfect grip over every swing you make.
The composite handle is of sturdy make, which gives it additional strength to perform well on every occasion. The Speed Brigade introduced with this model gives the bat greater speed and a balanced swing. It comes with a 12-month manufacturer's warranty which will take care of any issue faced by the bat before it is one year old. The bat might not provide the best sweet spot or might develop marks of the ball on the barrel, but considering the price of the bat, it will be a great addition to your baseball gear.
Pros
Speed Brigade for speed and balanced swing
Made using 7050 Aircraft Alloy
12-month manufacturer's warranty
Cons
Can develop ball marks on the barrel
Not the biggest sweet spot
Louisville is not a household name in comparison to Easton. That does not mean they do not manufacture great cheap baseball bats.
They have uncovered a gem with the release of Louisville Slugger Vapor 17. A bat which is made with a one-piece construction, it gives the hitter more strength and balanced swing. Made of 7-Series Aluminum Alloy, it is a highly durable piece of equipment which you can use no matter whether you are a beginner or a leisure player.
The Vapor's barrel is a revelation as it delivers a sweet ping sound and it does not require any break-in time either. The grip used in the bat is Durable Synthetic Leather which gives a good feel and great grip at the same time. It has a drop weight of -3, and it is certified by BBCOR which makes it perfectly legal to be used for high school and NCAA competitions. It also comes with a one year warranty.
Pros
Vapor barrel gives perfect sweet spot
Certified by BBCOR
Durable Synthetic Leather Grip
7-Series Aluminum Alloy make
Cons
It is not as strong as some of the other bats in the same price range
DeMarini might be the only brand which can make Easton run for its money. Not as consistent as Easton, DeMarini does come up with some of the best cheap baseball bats now and then.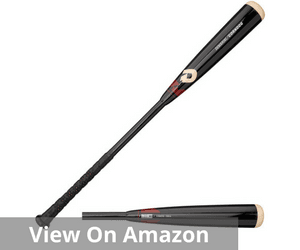 That is exactly the case with DeMarini 2014 Corndog WTDXCDA. It is a discount baseball bat which does deliver on all aspects in a good way. It has a 2-3/8 inch barrel which gives a large sweet spot for the hitter. With a -3 drop weight and BBCOR certification, it is the ideal bat which can be legally used for any of the competitions in high school and college levels.
The hybrid baseball bat has a composite handle and a barrel made of maple wood. Maple would is ideal for great durability and strength as it is dense. The makers have used all their top technology to deliver a piece so good at such a great price that you cannot ignore it.
Pros
Maple wood barrel for strength
Composite handle to deliver grip
-3 drop weight for any competitions
BBCOR certified
Cons
It might not give great pop
Might develop contact dents
Buying Guide – Things to Look For In a Cheap Baseball Bat
Baseball is one of the sports which is gaining popularity with each passing day. Masses have been turning into the sport during their leisure times, and it is enjoyed by the youth and elders alike. So, if you are starting out in the sport, you need to find the right equipment. Especially the baseball bat should be given much thought on before purchase. There are many aspects you have to take into account which will affect the way you play the game. A careful study of the baseball bat catalog is needed to find the right bat for you.
If you are just starting out in the game, the best way to go is to buy discount bats. The cheap baseball bats are the best way to go, as you can improve your skills with these without spending a ton of money on it. A good cheap baseball bat would be the best bet to last you through the training times. Also, if you are someone looking for a great practice bat which comes under the discount bats category, these are some of the aspects you have to thoroughly check to get the best pick.
So this buying guide is completely aimed at helping you find out the right bat which fits your style of play. Take care of these measures, and you are good to go.
Length
The length of the bat you use depends on your height and weight. The length of the bat increases with the increase in your height, so does the same applies to your weight. Once you have decided on the length you want for your bat, you should figure out the drop which is ideal for you. Drop or drop weight is the measure which is the length of the bat minus its weight. With the increase in drop the weight of the bat decrease which means the weight of the bat is inversely proportional to the drop weight of the bat. If the bat is of the length 29 inches and its weight is 20 inches, the drop weight would be -9.
When a young player is starting out in the sport of baseball, he/she would need a bat which has higher drop weight. He/she would be able to handle the length of the bat depending on how tall they are but would require a lighter bat as they might not be able to handle it. A bat with a drop weight of -2 or -3 is said to be the ideal one for a youngster. As he/she grows up, the drop weight of the bat has to be reduced till has a drop of -3. The upgrade should be gradual and careful to not affect the swing of the youngster. In high schools and colleges, the drop of the bat should be -3 if you want to take part in the sport. It is the maximum legal drop allowed. The idea is to make the transition from a high drop to a low drop bat easy. There is a guideline you can follow to make this transition easy:
Use tee ball bat from the age 4 to 6.
Use Senior League bat with -10 to -12 from the age 7 to 8.
Use Senior League bat with -9 or -8 from the age 8 to 9.
Use Senior League bat with -5 from 10 to 12.
Use -3 BBCOR bats from the age of 13 and above.
The usual length of a BBCOR baseball bat used by most of the athletes is between 31 to 34 inches. But there are few instances where there are 29 to 30-inch length baseball bats.
What is BBCOR?
The acronym of BBCOR is Batted Ball Coefficient of Restitution. The National Collegiate Athletic Association (NCAA) and the National Federation of State High School Associations (NFHS) had put together Ball Exit Speed Ratio (BESR), a test for bat certification. This measured how fast a ball bounced off of an aluminum and composite barrel of the bat. But it did not take into account how the bats would perform once it is broken-in. This hindered the safety and became an issue which needed to be sorted. It is to clear this issue the NCAA and NFHS came up with BBCOR.
To brief:
The BBCOR test measures the amount of energy that is lost when a baseball bat comes in contact with the ball. You get a number as the outcome of the measurement.
With the increase in this number, the bat becomes dangerous. This is due to the bat becoming hotter as more energy comes off.
It is the function of BBCOR to make sure all the bats which are made of non-wood materials work in a similar way as wood. This should be the case even after it is broken-in. Aluminum and composite bats are the types of non-wood baseball bats which are available.
The bat receives a .50 stamp, and a BBCOR approved certificate once the bat passes these tests.
The number of .50 is agreed upon by both the NFHS and NCAA as it is only a bit higher than the number delivered by any wooden bats.
So if you are a school or college level baseball player, you are required to use a BBCOR certified bat. Otherwise, you would not be allowed to take part in the tournaments.
Material
Different materials are used to make baseball bats. The usual ones are made of wood, aluminum, and composite. There are hybrid bats which do exist, but the former materials are widely used to make most of them. Once you know the bat is BBCOR certified, it is all up to you to decide which material you would prefer. You should be able to take a good and well-balanced swing with the bat. Whichever material gives you the best and comfortable shot should be chosen. The difference between each material is:
Wood
Four of the most used types of wood to make baseball bats are maple, ash, birch, and bamboo.
As maple bats are dense, it gives great stiffness and a great pop when you hit the ball. It is also one of the durable materials to make baseball bats.
Ash, on the other hand, is a porous wood, which makes it gain popularity for being lightweight and have the flex which is needed to hit the ball smoothly.
If you are making a switch from aluminum to wood bats, birch is the ideal choice for you. The grained structure of birch gives it great strength and also the ability to flex slightly.
And we have bamboo bats which are high in density and very strong. It has a great pop, does transfer energy efficiently, and is one of the most durable from the lot.
Composite
These bats offer larger sweet spot and less vibration. It does offer great durability. But in comparison to alloy bats, its compatibility is less. Though, it requires a break-in time to get into perfect shape.
Aluminum
These are the kind of bats which offer a more traditional feel. It gives the classic "Ping" sound while making contact with the ball. These bats are good at giving impact feedback as it is constructed as one piece. Compared to composite bats, these are cheaper and have more durability.
You might have to take a few swings with these to get to know which one suits you the best. So, make use of these facts and try out some at your local store before making the purchase.
Legal certification
Make sure to check whether the bat you are purchasing is legal to be used in tournaments you want to participate. The drop weight allowed in any tournament is -3 or less. And it should be certified by BBCOR for your own safety. So keep these factors in mind when you are buying a baseball bat.
One piece and Two-piece bats
There are two kinds of bats when it comes to its construction. These are one piece and two piece bats. A one-piece bat is made out of a single piece of the material used to make it. On the other hand, a two-piece bat is made by joining two parts of the bat such as the handle and the barrel. In this case, both the parts will mostly be made of two different materials. This ensures it is versatile.
There is a certain difference you feel while using a one-piece or a two-piece bat. The one-piece bat is more balanced and stiff. This design does not allow the bat to absorb more vibration which can lead to an issue if you do not like the handle vibration. When you miss hit, there are more chances to have great vibration with these one-piece bats.
On the other hand, two-piece bats have more flex. It tends to absorb all the vibration delivered during miss hits with ease. But it is not as stiff as one-piece bats and also does not have as much balance as it does. To put it in laymen terms, a one-piece bat is ideal for a contact hitter, and a two-piece bat is better for power hitters.
Conclusion
Once you have taken all these aspects into account, the process of choosing a discount bat becomes much easier. So here are the five cheap baseball bats you can buy and a buying guide which will make the process of baseball bat purchase much easier.
Last update on 2023-11-30 / Affiliate links / Images from Amazon Product Advertising API